Gaming Achievements
Powered by
Retro Achievements
You can check all achievements unlocked by the community!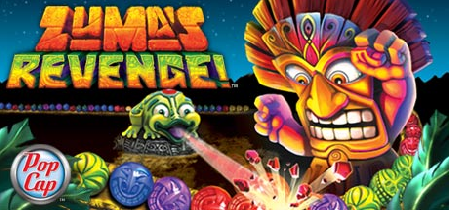 Zuma's Revenge!
Platform: Steam
Genre: Action/Casual
Release date: September 15th, 2009
Developer: PopCap Games, Inc.
Publisher: PopCap Games, Inc./Electronic Arts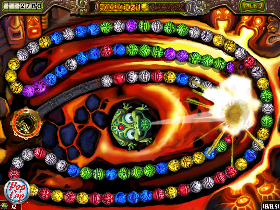 List of achievements:
Unlocked January 9th, 2022 at 00:21

30pts.
Chains of Love
Zhaka MuMu

Yo Dawg, I Herd U Like Powerups
Trigger a powerup by using the Laser, Lightning or Tri-Shot

Multiplicity
Acquire an 11x Multiplier Bonus in Challenge Mode

The Ocho
Acquire 8 fruits using the Proximity Bomb

Gap Master
My Cup Runneth Over
Win an Ace trophy in 4 Challenge Cups

I Will Survive
Earn at least 25,000 points from a Multiplier Bonus in Challenge Mode

Foie Gras
Force feed the God of Pestilence 20 balls in 20 seconds
Ace Ace
Beat Ace Time on 10 unique levels

You Want Fries With That?

We've Got Clearance, Clarence
Get two Clear Curve Bonuses on one level

Iron Will
Beat Iron Frog in less than 25 minutes

Justified and Ancient
Total: 30pts.